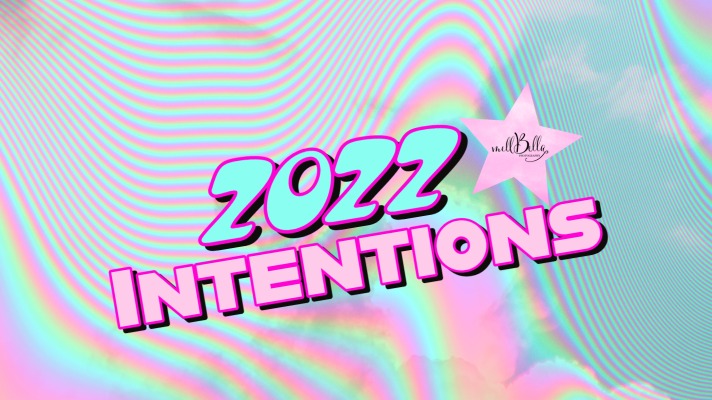 Every new year, I choose words or phrases as my intentions for the year. I really liked last year's intentions which were: Inclusion, Creation, and Innovation. I feel like mellBella Photography is on the right track, and we made some progress. I'm continuing my education in photography which goes far beyond camera and lighting gear. I've been reading, listening, and learning about fatphobia and diet culture as well as continuing learning about the "isms" (racism, ableism, sexism, heterosexism, classism, etc). I think the following quote sums up what I'm trying to do:
"Do the best you can until you know better. Then when you know better, do better." Maya Angelou
With the last few years, dramatically changing us all from figuring out life and daily tasks to exhaustion to mourning to anger, and to finding some joy and hope.  I'm struggling as a parent of a toddler and elementary school student. I'm struggling with my PMDD and ADHD and possibly have endometriosis too.  My PMDD causes me all kinds of problems and negative symptoms for at least 2 weeks out of every menstrual cycle. Time feels different. My ADHD is a beautiful but difficult conundrum, and allows me to pay attention to almost everything at the same time which makes sitting down to focus my attention difficult at times but it's the best thing for a photo shoot because I'll notice the mood, the lighting, the temperature, personality, changes, noises, etc. Now those are health struggles… and there's so much more that goes into the day to day.
So what does this have to do with intentions for 2022? I am a W-A-P.  For 2022, my intentions for mellBella Photography can be summed up by those three letters– WAP.
I am a WAP. Everyone you see or meet is a WAP. Each human is a WAP. You are a WAP. A WAP is…. a WHOLE ASS PERSON.

You are supposed to take up SPACE. Almost every person, who comes to my studio for the first time, is so nervous, and they shrink themselves at first. But throughout the photo shoot, it's a discovery of seeing themselves as worthy of taking up space… of being a WAP– WHOLE ASS PERSON! Being a Whole Ass Person does NOT include being unkind and disrespectful. Basically, DON'T be an Ass Hole Person to yourself nor others. And as a Whole Ass Person (WAP), you are going to have feelings that might change daily about how you look or feel in your body. When you feel a disconnect or uncomfortable in your own body, it's soooooo easy for the negative self talk to take over and the feelings of self worth plummet. Maybe you feel bad because you "should" look a certain way and don't. There's no one right way to look, BTW. You are worthy of LOVE because you exist. It's inherent.
"You must want to spend the rest of your life with yourself first."    — Rupi Kaur
You bring your baggage literally to the photo shoot, and there's so much going on inside of you before you arrive. I don't know your history, but sometimes you share part of it with me before your shoot day. Maybe you're recovering from an illness, accident, or surgery.  Maybe you're celebrating your birthday, anniversary, or surviving and leaving a bad relationship. Maybe you were raised to believe that your body is shameful. Maybe you've always felt self conscious about your body or that you feel awkward in it. Maybe you've done a photo shoot with us before and you want to try something different or bolder this time because you're less nervous and more excited. Maybe you had a baby and want to celebrate or appreciate your new body.
"Radical self-love demands that we see ourselves and others in the fullness of our complexities and intersections and that we work to create space for those intersections." —  Sonya Renee Taylor
I don't know what happened right before you arrive at the studio. Maybe traffic was bad. Maybe you got in a verbal argument with someone important to you. Maybe you struggle with depression or anxiety and struggled even getting out of bed today. Maybe you've been caring for a sick loved one. Maybe inside you're scared about hating photos of yourself… again. Maybe you were taught growing up that loving yourself/feeling good about yourself is selfish and you're struggling with those conflicts still today. Maybe that person who was supposed to be safe and loving told you horrible lies about you and your body which you are still carrying with you. Maybe your kids were incredibly difficult to interact with that morning. Maybe you couldn't sleep the night before your photo shoot. Maybe you want to do something just for you because it's well past time you did and you need something to put back into you.
"You are allowed to be both a masterpiece and a work in progress, simultaneously." ―
When you arrive at the mellBella studio, I want you to find a breath of fresh air, a place of comfort, a safe space, and a ton of joy. I want you to relax and be in this moment right now… not the past… not the future– but right now. I want you to set some of your baggage down, and take a little break from it. Maybe you have to take some of that baggage with you when you leave, but maybe just maybe, you can leave with lighter bags. I want you to feel more free and confident to be you, yourself, and your WHOLE ASS PERSONHOOD.
https://www.mellbella.com/wp-content/uploads/2022/02/My-project-2.jpg
400
712
Mell Bell
http://www.mellbella.com/wp-content/uploads/2022/04/mell-Redesign-master_Main-Wordmark-for-website.png
Mell Bell
2022-02-17 13:07:48
2023-02-23 17:28:12
2022 Intentions- W A P