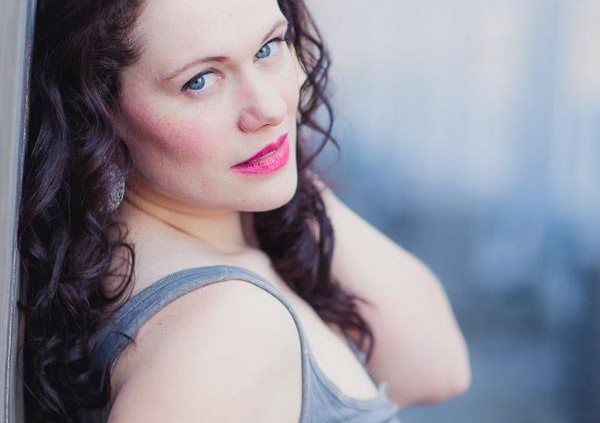 Mell Bell's Boudoir Journey
Hey Everyone,
Wanda inspired me to share my boudoir journey with you. I was a tomboy growing up… proud of being a girl and showing that I could do anything a boy could. There's even a newspaper article from when I was five stating that I wanted to be a "craft girl" instead of a craftsman. I'm the shortie in the front with the huge cheesey grin.
I wanted to be so many different things growing up– from being a flower picker to the first woman president. Vote for Mell Bell 2016!  I loved playing dress up, pretending, acting, and making people laugh. I would make faces, dance, and have imaginary conversations with myself in the mirror. Growing up, I struggled for years under verbal abuse in my home. Nothing was good enough.  I never really thought of myself as pretty or beautiful. I thought of myself as goofy, quirky, different, and at times, worthless.
In high school, I choose to go against the grain.  I chose to fight gender inequality at my small private school by gathering a group of girls to play in the male dominated chess tournament. I pleaded with the principal to upgrade the girls' sports uniform from old faded t-shirts (the same for every sport) to jerseys like the boys that varied according to the sport. I bugged the principal to allow the girls to play one sport against another school at least once a year. The boys got to do this twice a year all ready. I was the only female in the computer programming class despite my male teacher trying to talk me out of it simply because I was a girl and that it was going to be difficult. Let the record show that the only girl in that "difficult" computer class got a high B for her grade.
For college, I started off at a local technical college and joined the co-ed soccer team. We didn't have enough females, so we ended up playing in the men's league. I was the only girl at most games. I then transferred to USC… Go Gamecocks! I became a Resident Advisor (RA) and worked with Freshman girls to help them with their first year of college. I met my husband, Nathan, at USC (and that's a whole other story).
In my college years and soon after,  my jobs consisted of assisting young adult women struggling with weight, anorexia, abusive boyfriends, drugs, jealousy, depression, school, cleanliness,  etc. It's hard being a girl, and so many people and things tell us we aren't enough.
Fast forward to a few years later… I feel fat, tired, anxious, nervous, and not pretty at all. I get my hair and makeup done, and I start to relax. I change into some lingerie, and for the first time, Wanda photographs boudoir photos of me. I felt safe. I felt like I finally found something that was missing for a long time. I felt feminine, lovely, and beautiful. I was doing something special for my husband, BUT I was also doing something for myself. Now at least once or more every 2 years, I schedule another boudoir session to remind myself that there is true beauty at every age and every stage of life. If this girl can do it, any woman can.
Stay Sexy,
Mell Bell
https://www.mellbella.com/wp-content/uploads/2015/02/600375_445892672147658_888998253_n.jpg
900
600
Mell Bell
http://www.mellbella.com/wp-content/uploads/2022/04/mell-Redesign-master_Main-Wordmark-for-website.png
Mell Bell
2015-02-26 20:19:39
2017-10-25 22:03:06
Mell Bell's Boudoir Journey